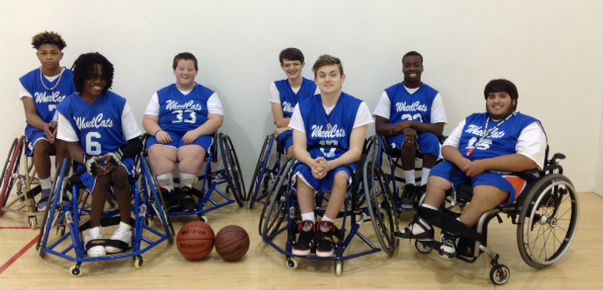 Player Name
Bio


CHRISTIAN


Christian is in his first season with the WheelCats. He loves being active and never thought that sports could be for him, until his parents found the WheelCats. When Christian isn't playing basketball, he works out at the gym with his body builder dad.

 
JONATHAN

Jonathan has been playing wheelchair basketball in the NWBA for 6 years. He was one of the original WheelCats team members when this team was created. Before that, he played with the Nashville, TN team. He loves playing basketball and hanging out with others like him! Being on the team has changed him by making him more of a leader. When Jonathan isn't being voted All-tournament and Mr. Hustle, he likes to read, play outside, and play video games.


JORDAN
Jordan joined the WheelCats in it's first season, however, he was too old to play with the Prep team in 2013. The next season, he was able to start with the Varsity team and loves playing! Being on the WheelCats has challenged him to become faster and more accurate in his shooting. When Jordan isn't racing down the court, he loves playing video games. 


NASH
Nash is the newest member of the WheelCats! He came to a basketball fun day/exhibition the WheelCats had in Tupelo. He finally found what he was looking for......a team of kids like him who play competitively!  This is his first season with the WheelCats and he is looking forward to helping the team win! When Nash isn't playing basketball, he likes to hunt, swim, and just be active!


QUANTARIO
Quantario joined the WheelCats Varsity team in 2014! He had never played basketball before and quickly learned the sport! He loves playing defense for the team and being around the guys. When Quantario isn't playing basketball, he likes playing video games on his PlayStation 4.


TES
Tes was one of the original WheelCats in 2013! He learned the game in that first season, and has excelled ever since! A natural athlete, Tes says being on the WheelCats has made him stronger and a better player. In the 2014-2015 season, Tes was voted on the All-Tournament team once, and was honored as MVP in the Divisional Championship Tournament.